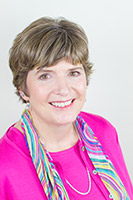 651-888-7470
Ann has close to 30 years of experience in public and private accounting. She left public accounting in 1991 for a stint in various private companies and returned to public accounting in 1999. She joined DeNet Kenefick & Associates in January 2012.

Ann enjoys working directly with small- to mid-sized companies helping them manage their accounting data and processes. She provides hands-on support and guidance in a variety of areas including accounting systems, financial reporting and payroll.

Ann graduated from the University of Minnesota with a Bachelor of Science degree in Accounting. She is a member of the American Institute of Certified Public Accountants and the Minnesota Society of Certified Public Accountants. In her free time she stays active by walking, biking and doing Pilates. She enjoys going to the theater, reading and playing board games with her family.